I feel you pain. Kelty used to make this one too. It was called a carport and this was the medium size.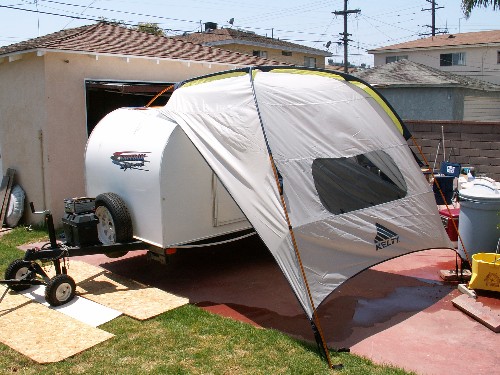 I used it as a privacy tent in the morning and then moved it over the galley.
I got it in 2005 so the are scarce now.
You might find something on ebay.