RV's, campers, toy haulers...oh man, wipe the drool away. I love going to RV shows. There are so many ideas and new ways to utilize limited space. However, the cost-to-quality ratio tilts away from the consumer if you ask me. Do I really need 2 flush toilets in my toy hauler? A full oven? A sectional couch bigger than the one in my suburban living room? No, no, and no. Even the small toy haulers run 15K+ and there are so many things to break!
What I'm looking for is a well constructed, simple, and mobile trailer to haul 2 dirt bikes, a RZR, and comfortably sleep 2 adults and associated gear.
In addition to RV shows I also like projects....so let's get started. I purchased a new H&H 8x18 v-nose from Reed Trailer sales in Denver. I ordered it with a screen side RV door, overhead vent/fan, 2 20"x30" side windows, a rear ramp gate, a front hot lead drop for the lights, rear drop jacks, 6'6" wall height, and 9 floor mounted d-rings. The trailer shipped from Iowa and I happily picked it up after a few minor adjustments. Quality control isn't what it used to be.
Here it as after arriving home.
Inside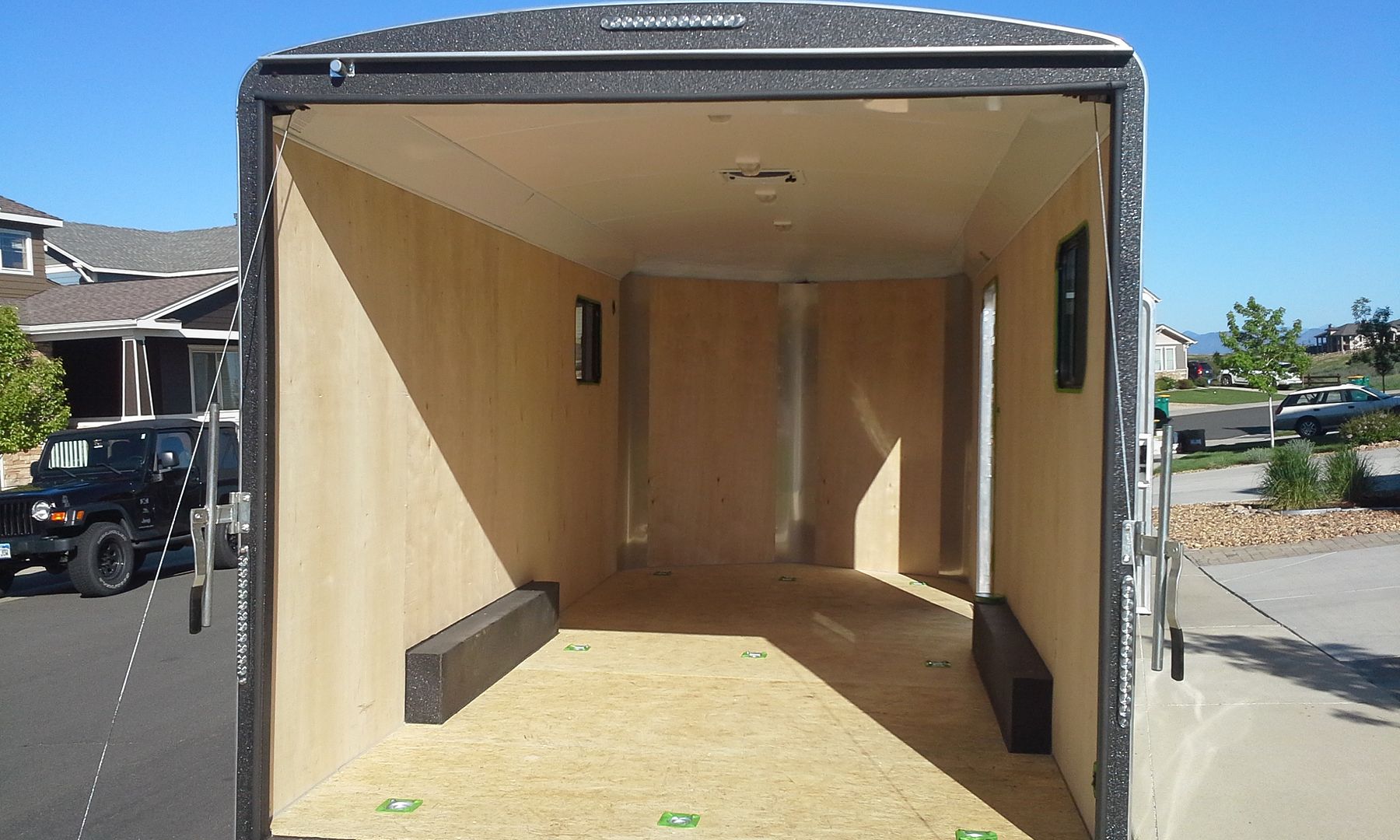 Outside