To be a Member of the Green Lantern Corpsmen you must complete the following: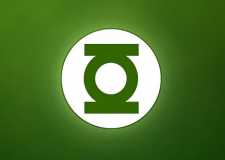 1) Have a Green Lantern!!
2) The Green Lantern must be Clean!!
3) The Green Lantern will fire and stay lit for more than one minute total!!
4) The Green Lantern must have One or Two Mantles....if you have three mantles then you can not be a member....sorry.
5) The Green Lantern will need to be displayed with a picture or a promise to display a picture on this forum/thread.
6) You must recite out loud the Following Green Lantern Corpsmen Creed out loud with either a witness or a pet within in shouting distance.
The Green Lantern Corpsmen Creed:
This is my Green Lantern. There are many like it, but this one is mine. My Green Lantern is my best friend. It is my life. I must master it as I master my life. My Green Lantern, without me, is useless. Without my Green Lantern, I am useless. I must fire my Green Lantern true. I must lite straighter than any camper who is trying to laugh at me. I must laugh at him before he laughs at me. I will... My Green Lantern and myself know that what counts in this war is not the mantles we ignite, the noise of our burst, nor the smoke we make. We know that it is the lites that count. We will lite... My Green Lantern is human, even as I, because it is my life. Thus, I will learn it as a brother. I will learn its weakness, its strength, its parts, its accessories, its valves and its generator. I will keep my Green Lantern clean and ready, even as I am clean and ready. We will become part of each other. We will.... Before God I swear this creed. My Green Lantern and myself are the defenders of my country. We are the masters of our enemy. We are the saviors of my life. So be it, until victory is America's and there is no enemy, but Peace.
7) Once you have completed the above you can add the following to your signature:
Green Lantern Corpsman or Green Lantern Corpswoman.

You can purchase a Green Lantern T-shirt at Target to be worn in Public or in Private Green Lantern Corpsmen Meetings that usually take place in a Cavern with stalagmites and or stalactites....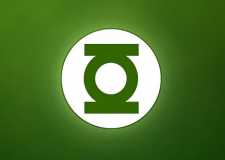 Shady!!
AKA
The Green Lantern Corpsman