Been vusy last couple of weeks and not a whole lot done to the trailer but today I got a great present delivered today!! My 14" hubcaps from speedway motors came in!! I went from this: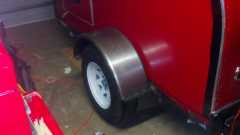 to this: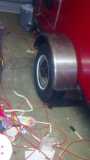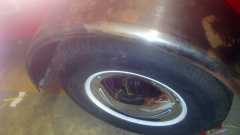 Really like these full moon caps
pic of the back and the clips, they will scratch the rim but once set these puppys will stay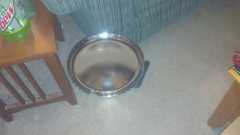 and the full affect!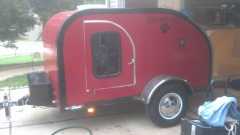 I love it now just need to get some white wall tires or see if I can find the tire paint for white walls!
Well we'll be going camping next 2 weekends in SC and will get to meet Larry (les45 ) saturday and see his tear!
Cliff