Well my first build is sold, wasnt even trimmed out inside and a friend saw it and made an offer I couldnt refuse. She is planning on takeing it for a month long trip in august. She picks it up in 2 weeks because its my entry in an art contest on june 25th. Im competeing in 4 of their categories (3d, functional, 2d(im printing out the build photo's and putting them in a binder) and performance(Im going to give a lecture about how I built it and what I used and why)) June 26th she pays off the balance and takes it home.
First week of august I go camping for a week, so the build is going to go together fast. Hopefully it will be all painted by then lol.
I found this picture after doing some google searches and really liked it. The way the person designed the roof is very similar to how I did my first roof with the short overhang on the sides. I like the small porthole windows and saw some on ebay but I want to shop around for some "real" portholes that open. Ive got to talk to some of my marina contacts and see what I can find.
Im takeing Steve's idea of stretching the frame to a 4x10' size and picked up a 65" wide axle to give me a little extra width. My plan next weekend is to bolt a 2"x4"x10' on the outside of the frame to widen it and also give it extra strength. I think Im gonna add 1 more down the middle between the supports to have something else to screw the floor down onto it.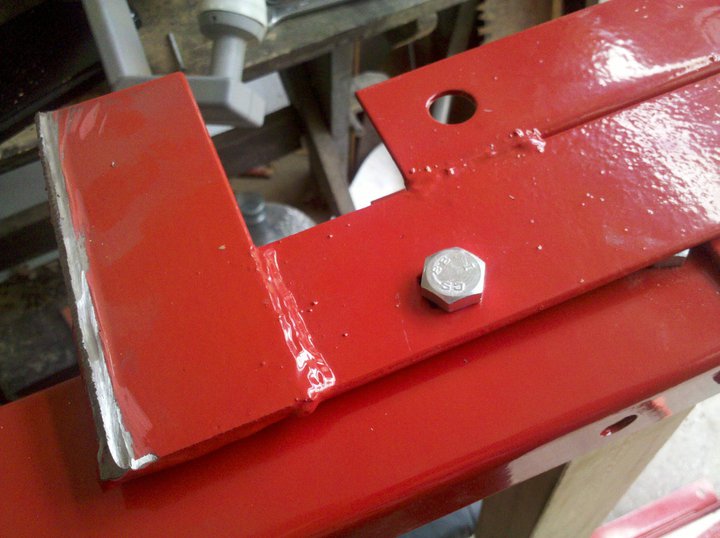 I think I need to cut the little piece off since it serves no purpose anymore.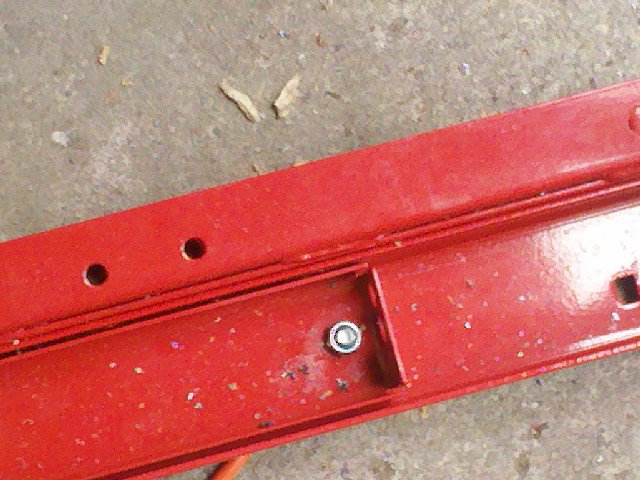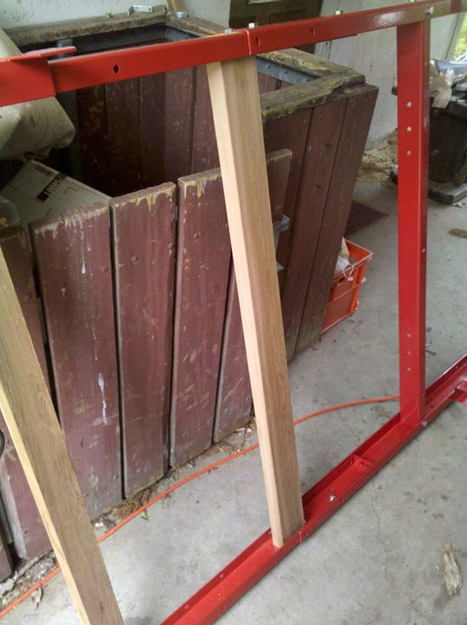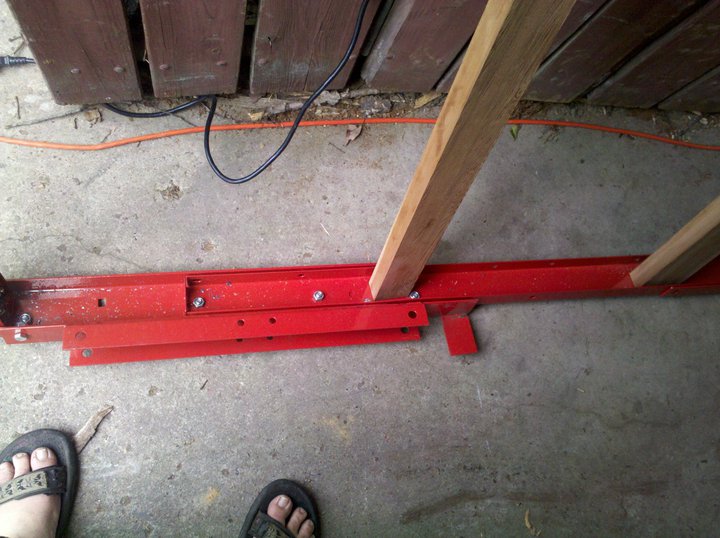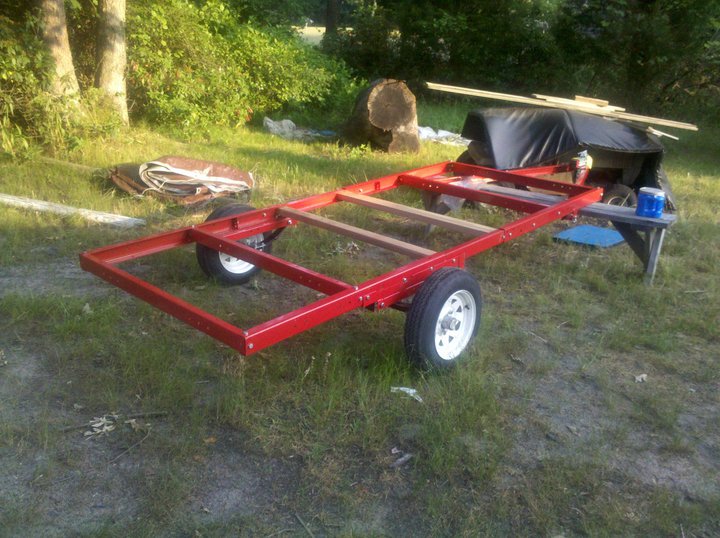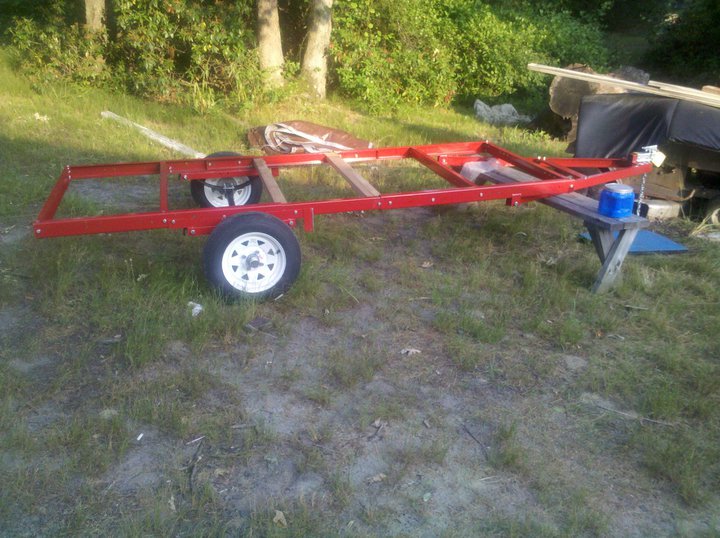 old and new lol