So I bought an axle and designed a chassis and got a friend who welds to weld a bunch of 50mm square tubing together, towed it home, got my Malawian buddy to paint it all, chopped up three sheets of 1220 x 2440 shutterboard (inexpensive ply, the only other type available here is d*mn expensive ply), made a floor...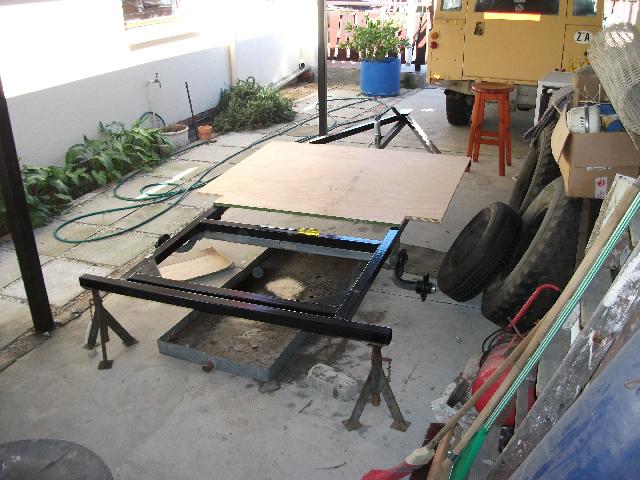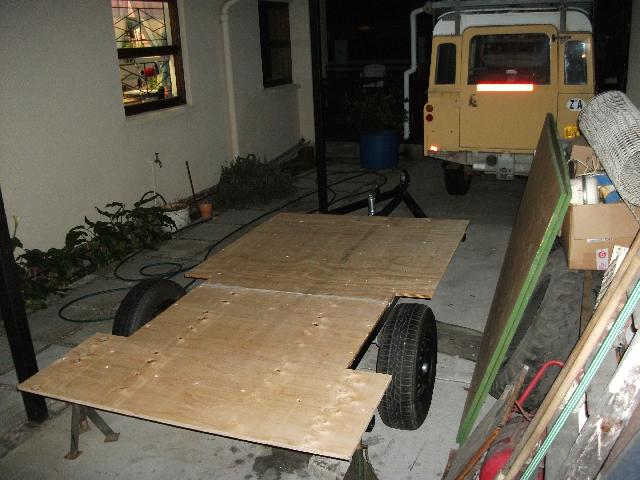 The floor is 1480 wide, which means I had to use three shutterboards. I joined two of the offcuts to two more sheets using a routed groove and hardboard, feathering I think you call it? Then drew out the four quarter ellipses, screwed the two panels together, jigsawed the curves, and got my Malawian buddy to belt sand things square.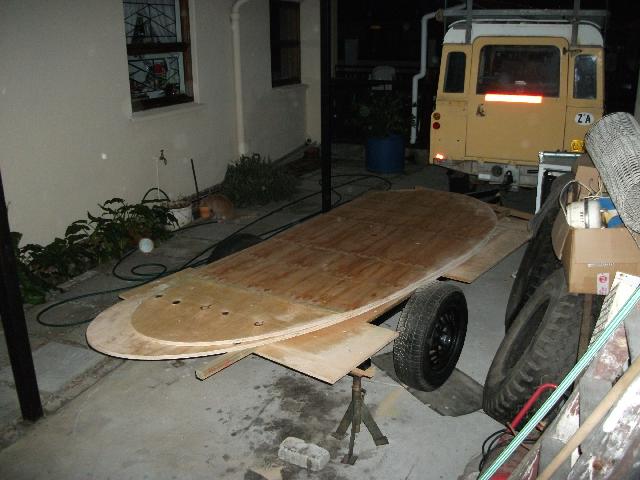 I might end up using these lights, I bought them as spares for the 1955 Series One I used to have.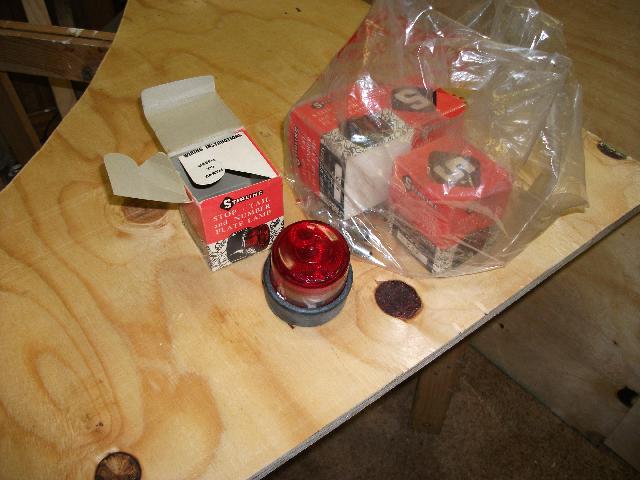 That's all for now... If you don't see me I'm out there screwing a teardrop together :-)
(And QCAD rocks)