Since work on the Behemoth
http://www.tnttt.com/viewtopic.php?f=50&t=53644
is in a semi-permanent holding pattern and the Hoosier Tearjerkers Spring Gathering is in two weeks, I came up with a PLAN B.
Background info:
I have 4 boys (and one adorable little girl). All of my boys are involved in scouting. One is an Eagle scout has moved to the Venture Crew. Two are Boy Scouts. One is still in Cub Scouts. I am also a registered leader. My wife, bless her soul

, is a merit badge counselor (and a saint).
The past two gatherings we have been in a tent. This will do no longer.
Last summer I got this Harbor Freight trailer from GerryS, TnTTT member and fellow Hoosier tearjerker, for gas money and a song.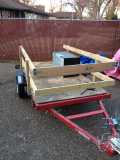 Unfortunately it came with a unique licensing situation. Thanks to the information gathered on this forum, I received this in the mail today.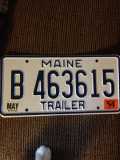 Problem solved.
So here's the plan:
credit to ohbugger for the idea.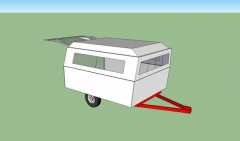 More later. The princess needs attention.