the "Twilight" ON THE ROAD!
So, I have been lurking for almost a year, building since around May 2014, and decided to share my build, and photos. This site is amazing with so much information and incredible people willing to share their experience and tips.
Thank you!
This is where it started: I loved the idea of building a teardrop that I could take camping with my son, AND, have a storage compartment large enough to store my assembled powered paramotor - hence "toy hauler". This would require building a 5 ft. tall, 50 sq/ft teardrop. So this was one of my early sketches: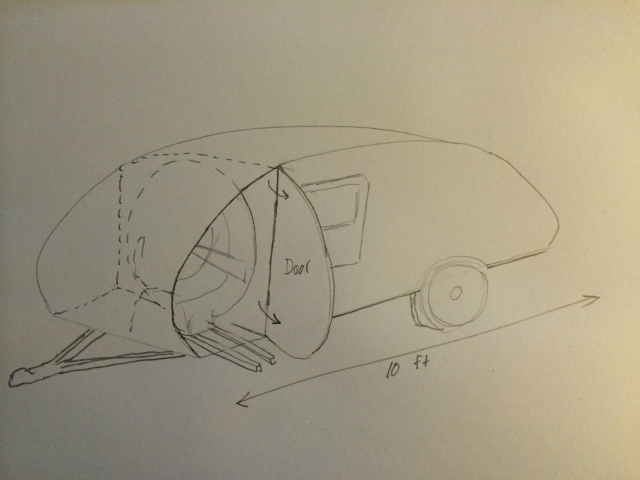 And where things stand today:
The in-between time to follow...
Barak