I made a model of what I want to build. This build will set on the flatbed on my truck or it could be dropped on a trailer.
So here is the layout of the storage section. The bed is going to be raised on platform to allow a basement for storage/ kitchen.
This pic shows the bed platform installed and the outer storage area framed in. The section inside above the outer storage will be for clothing and whatever.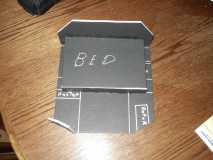 This is what the sides will look like. That opening is for a door to access the storage areas. That door will be 18"x40". The bed platform will run all the way to the door. That will allow for a self above the deep storage area. The storage area will be 10" tall. That self will be a little over 10" from the floor it will run full width of the door.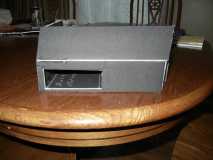 This pic shows the rear of the camper. The outside holes in the rear are for storage. Those openings will be around 22"x22". The right side will be for a 35 quart freezer/fridge. The left side hasn't been decided on what goes in there. The center opening is the door. Right now I am thinking 32"x36 tear drop door.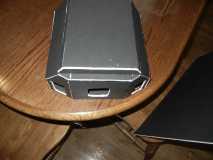 Here is a side pic of the top installed. Total height right now would be 60" from floor of camper to bottom of roof. I am not sure if I am going to leave it that tall or drop it to around 50" . There will be two windows in the raised section. I haven't decided if I want to install a exhaust vent in the angled section or do it in the rear wall.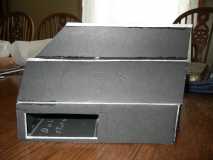 Now if your wondering why I made the flat sections before the raised roof. I didn't need the raised section full width. The travel path inside is only around 40". The angled sides are at 60" apart. To angle the sides into the 40" range would have made those inside storage areas to small due to the steep angle it would have required.
If you have any questions or suggestions throw them out. I am just in the design phase right now.
I just about forgot the rear end view.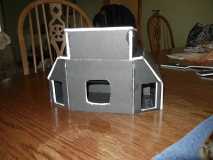 The ratio is roughly 1" to 10" on scale size plus my missed measurements in some places.