squared the frame today. Found two tapes, four clamps and a club hammer useful. once welded, checked, was out by less than 1/8th" on the diagonals.
Grinding, fitting and welding the cross-members.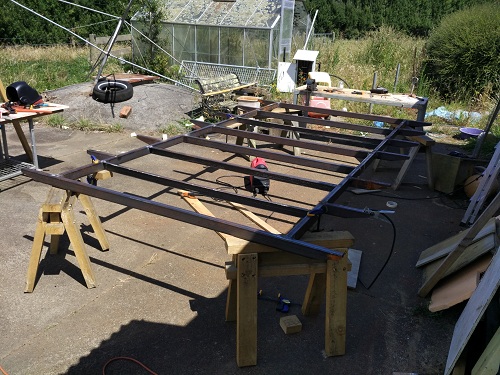 when it came time to turn the frame over, I got out the Kubota and the boom pole I made a couple of years ago. Pole lifts 1000lbs half way out from the tractor. Every bit was cut from something else except the three point pins and the chain. You will see a towball on there, handy for taking the trailer to pick things up with the pole. Frame isn't heavy, I can lift it, but it is awkward.
Frame upright. I will hang it upright again later to get the fillet welds on the cross members.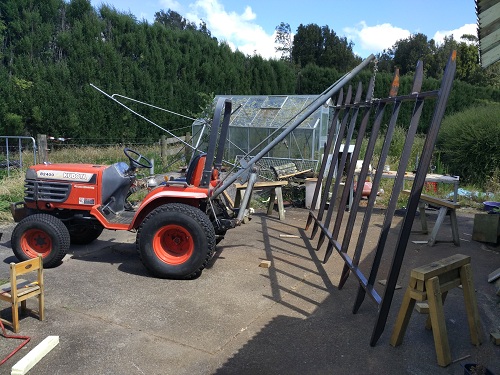 The frame lying upside down. I don't have helpers, it is all done myself.
Close up of thje boom pole in case you want to make one.

There are slightly more opinions on boom pole design than there are on teardrop design.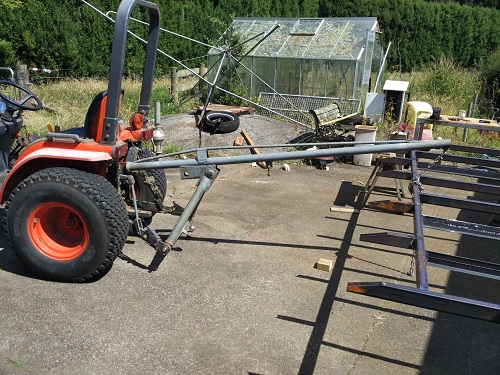 If you want to help me line the a-frame up, come on over. Don't let the fact I am in New Zealand stop you