Hello all! My name is Cody, I'm from the suburbs of Chicago and I'm new to this site. I've enjoyed browsing through a number of builds and thought I might share my own build with the group. My wife and I are building a 5'x11' teardrop that we are currently calling "Phoenix". We aren't set on the name yet but we thought it fitting considering this teardrop will be resurrected from a 1992 Starcraft popup camper that I've owned for the last 20 years. The popup wasn't in great shape when I bought it and slowly deteriorated over time until it was unusable. Surprisingly the frame was in great condition for living within the rust belt for 30 years.
My wife and have enjoyed backpacking for the last several years but as our professional lives have become more demanding, our opportunities to plan long backpacking trips have declined. On a camping trip to Rocky Mountain National Park, my wife spotted a Timberleaf teardrop camper and immediately fell in love. That siting got the gears turning in my head. As an avid DIY house flipper, and former demolition derby participant, I knew I had the skills necessary to build our own trailer. Last fall we started planning for our 2021 build and stripped my old popup camper to the bare frame. I've started the build process the last few weeks with trailer modifications. I've rambled long enough so I'll get to the pics.
Our starting point. A decrepit 1992 Starcraft popup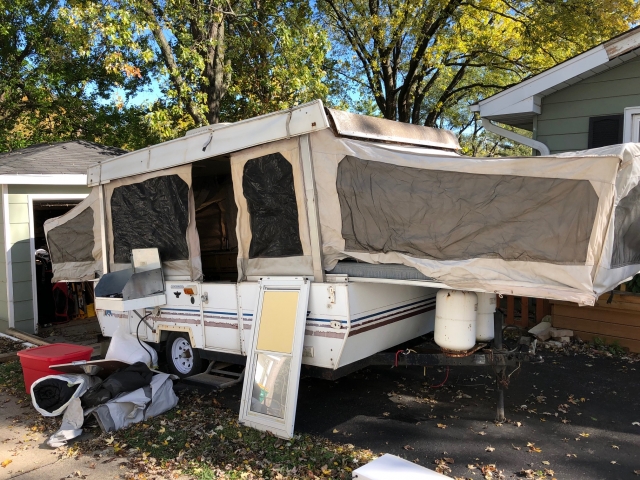 Body cleared from the frame
Bare frame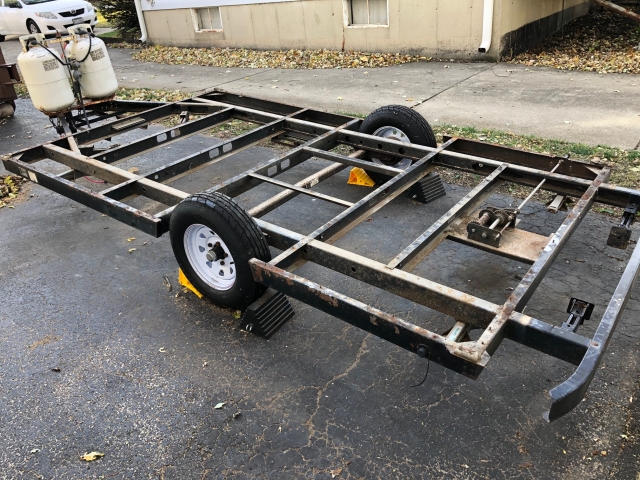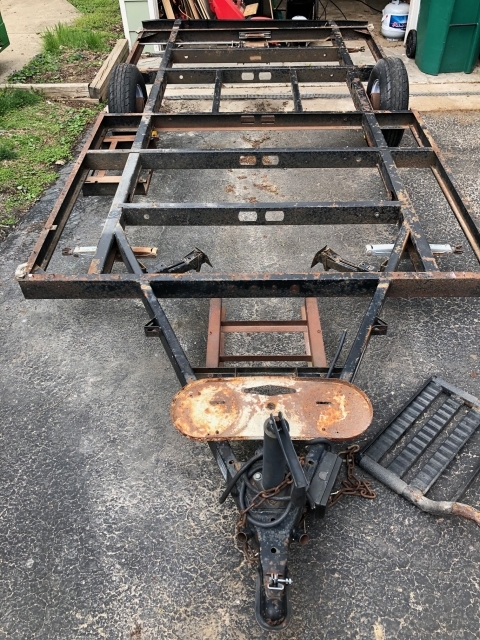 2021-04-30 Frame narrowed and cleared of all old hardware
Axle removed and new parts! Is there anything better than a shipment of new parts!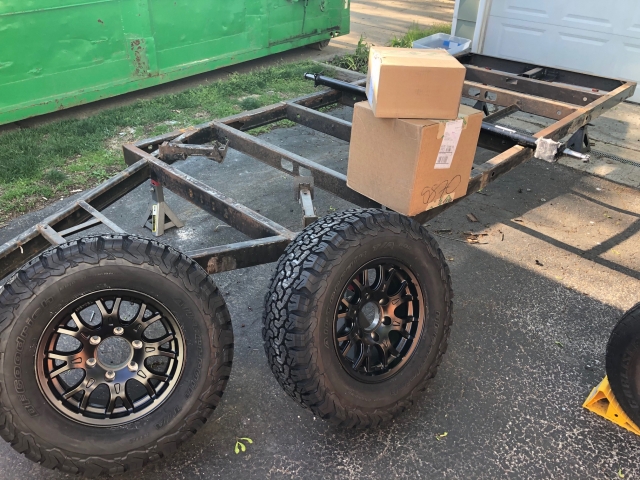 We decided on a new straight axle with Timbren silent ride suspension. Surprisingly this was more cost effective than a new torsion axle. Additionally Dexter is currently estimating custom built axles to be delivered in 10-16 weeks! I don't think the axle-less Timbren system was an option with our cabin overhanging the frame by about 2.5" on either side. I believe the spindles would not have been long enough for the tires to clear the cabin. At any rate, we'll have a nice new axle/suspension/brake combo under the trailer soon.