Last weekend we bought a rolling chassis. It used to be a caravan but now only the chassis remains.
It is an easy way to get a road legal chassis for Europe.
If everything goes to plan we will receive the chassis next week. I will remove the remains of the floor and the chassis will be shortened to fit our version of the TearDrop in XLT-size. The chassis will also get a full service and some TLC. It is an AlKo-chassis, German built to last a lifetime, but all the partsare available if replacement of parts is necessary. The weight of the chassis is 175kilo, so that's a good start.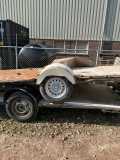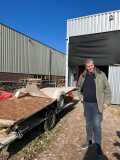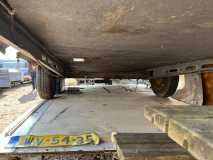 Some waiting therapy: Sketchup.
I have started designing our Teardrop. It will be a simple and light build.
The ply board will be cut by a company with a cnc machine to save time.