Ok so I decided it was time to start a new trailer. I had some other pics of the trailer and all of the upgrades made to it but I can't find the cord for my digital cam so i had to start with my cell phone for now. Just so you know the trailer is a 1720# hf 4x8 trailer. I totally coated it with rubberized undercoating and added swing down jacks to the back.
So on to the good stuff the start of the box for it and the doors and windows I will be using.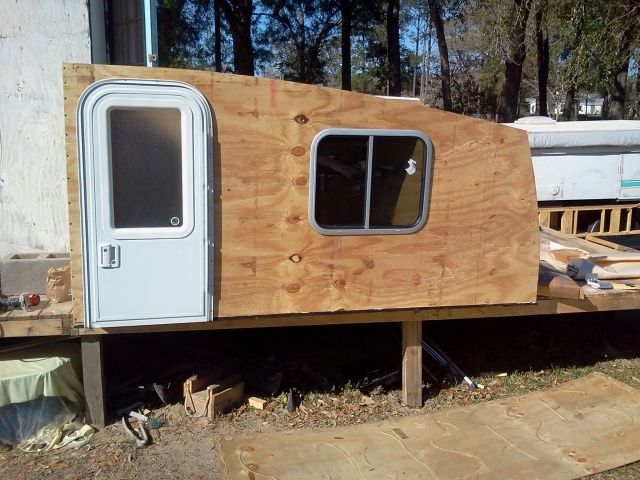 I have more progress made than this but this should get it started.