Well, I won a military surplus auction this morning, so I will officially be building an offroad camping trailer!

Here are the details:
M116A3 1-ton trailer chassis, running on 37's! In a former life, it transported a diesel generator for the Marines. This thing is about 750 lbs empty, and beefy! It would probably be somewhere in the neighborhood of 1200-1500 lbs once I'm done modding it.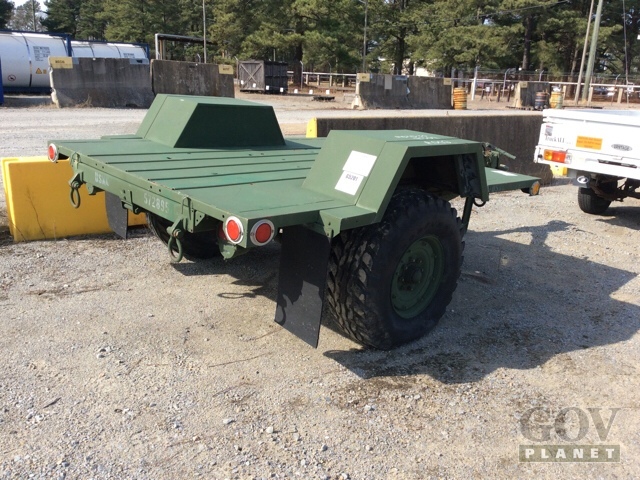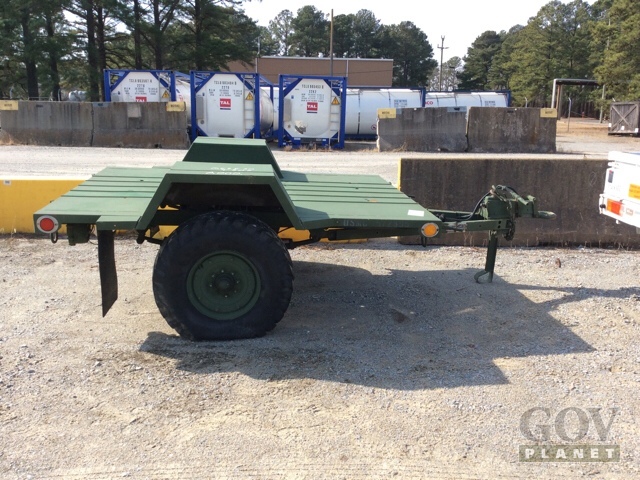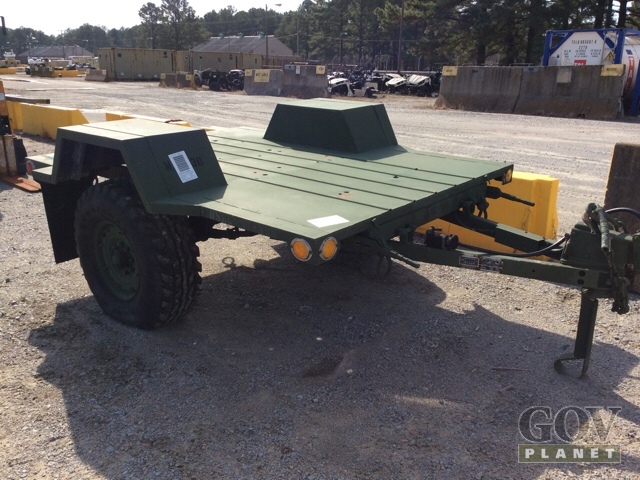 Here is a sketch of my plan to make it into an offroad camper. It's not really a teardrop camper, but it would be about the same size. It would be large enough to hold a queen sized mattress! (Yay, no more sleeping on the ground for me and my wife!) I definitely took some inspiration from the ROAM camper build, over on ih8mud.com:
http://forum.ih8mud.com/threads/roam-camper-build.379001/
. I also found their build journal right here!
http://www.tnttt.com/viewtopic.php?f=39&t=42096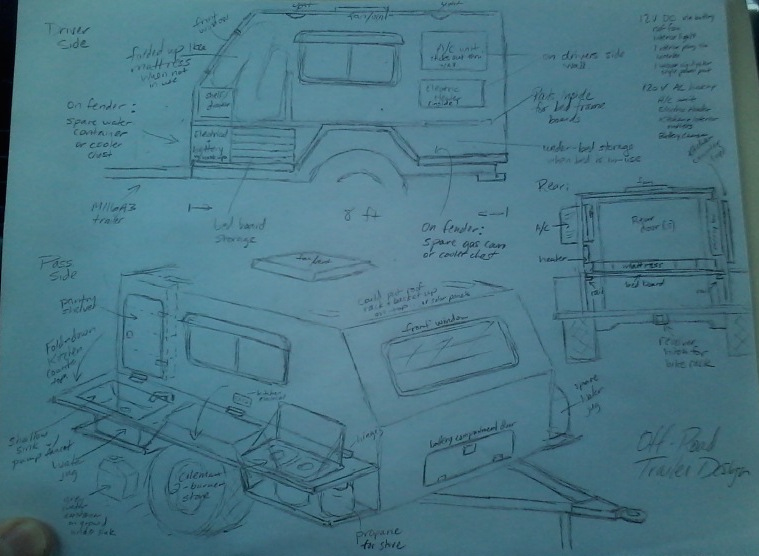 Hopefully I can get it finished by the time summer rolls around. In my free time the last couple of days I drafted plans using SketchUp. These blueprints don't show the exterior walls or the back doors, so you can see the interior construction. It will be insulated between the beams so it will be an all-season camper. I am hoping to skin it with aluminum when it's done.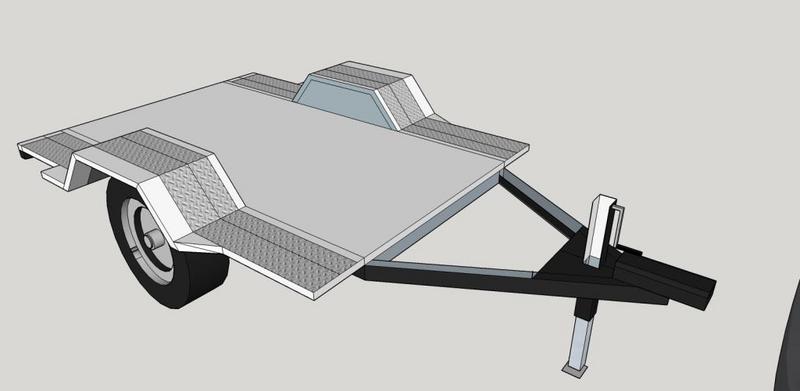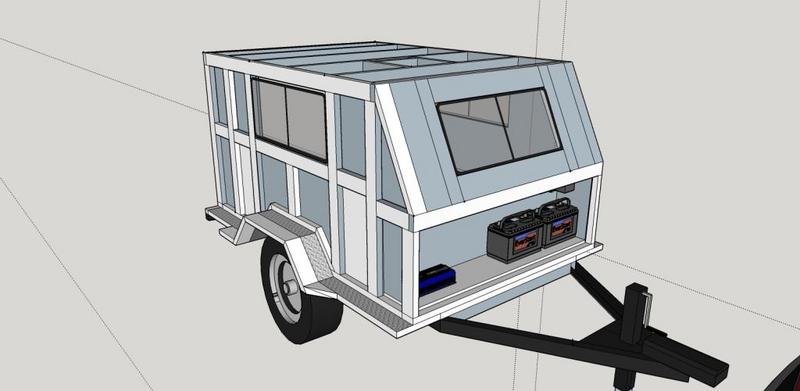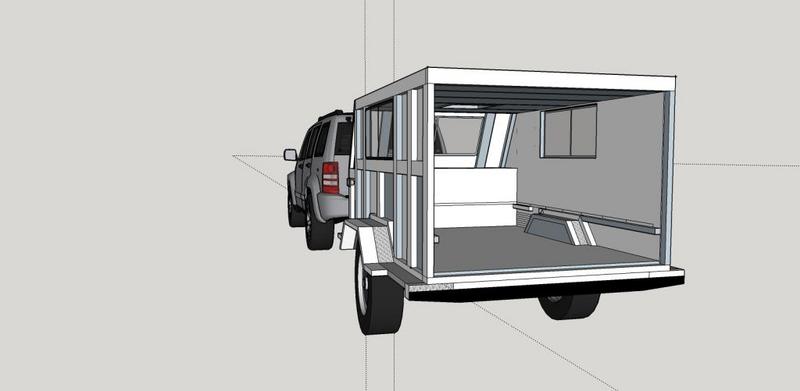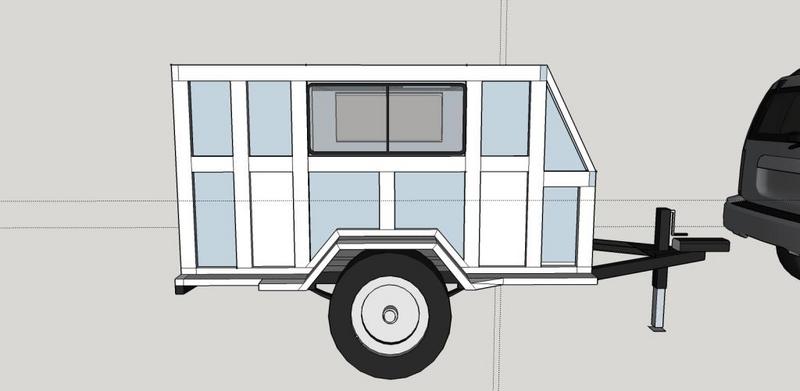 And here is the tow vehicle: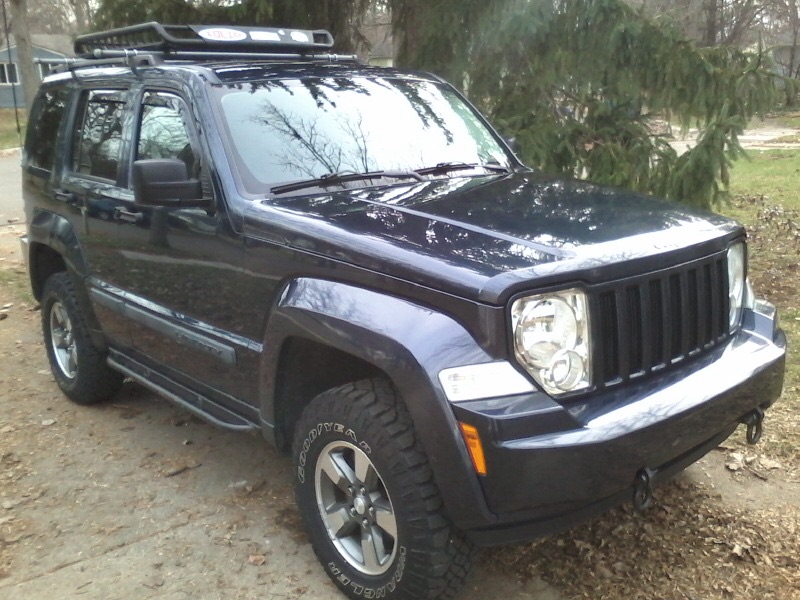 I would be open to any helpful suggestions!