The Design Library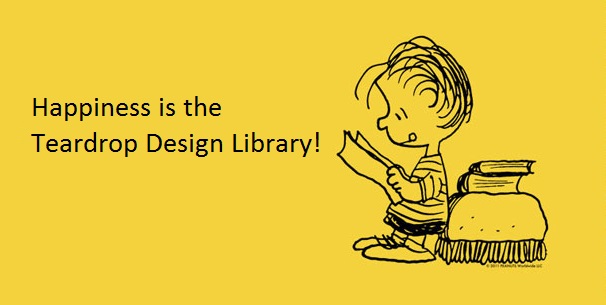 This is a reconstruction of a library that Angib put together for the forum... Thanks to forum members in this thread for their help! http://tnttt.com/viewtopic.php?p=1176124#p1176124

If you find something missing, or a misdirected page, let me know here: http://tnttt.com/viewtopic.php?p=1176124#p1176124



Current Designs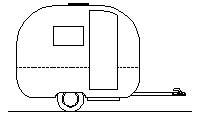 The Wanderer 8/10


A tiny 'standy' on a HF trailer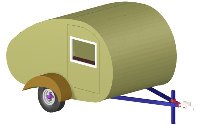 The Pico-Light


A small, ultralight teardrop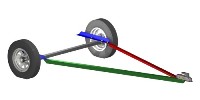 The Ultralight Chassis


A simple home-meade frame





The Grumman 2


A new design in the style of a classic teardrop





The Widget


A 10ft winter version of the Midget





The Compact


A 10ft 'square' with lifting roof





The 2 + 2


A 12ft teardrop with extra berths
for two teenage children





The Campster 12


A 12ft family teardrop





The Simple


The most basic square 4x8ft body to go on a Harbor Freight trailer





The Rimple


A rounded version of The Simple





Lightweight New Cub


A European version of the New Cub





The Allwood


Yes, it's all wood



Design Tools – Information to help you with your own design







Drawing Ellipses


How to draw ellipses
for absolute beginners.





Trailer Balance


How to calculate hitch weight and an estimating spreadsheet to download





Tongue Strength


How strong does it need to be?





Drawbar Strength


to ISO7641-1



Superseded Designs – These older designs are included here for completeness and may give you some ideas for your own design.







Trailer for Two


The original 'Trailer for Two' from
1947 Mechanix Illustrated.





New Kampmaster


A lightly modified design for contemporary materials.





'Square Teardrop'


What happens if the classic
teardrop profile is squared-off.





Harbor Freight Trailer


The Trailer for Two redrawn to fit on the popular 4x8ft trailer kit.





New Cub


The most beautiful teardrop shape there is?





The Roswell


A mythical trailer?





Mini-Hopper


Another squared-off mini trailer.





Jim Dandy Sportsman


A version of this unusual 'wrong
way round' teardrop





Superleggera


An ultra-lightweight trailer for the
very smallest cars, in 2D and 3D.





The Amazing Trailerboat


Is this madness or what? A trailer with an integrated dinghy.





Dink Carrier


A small trailerboat





Canoe-Carrying Trailer


A square trailer designed for
carrying a canoe.



Motorcycle Camper
A fold-out camping trailer
design for motorcycles.





The Dinette


A 10ft 'square-ish'



The Scotty 12ft
A rear-door trailer with interior galley from 1959





Pop-Up Truck Campers


Not trailers at all!